An Introduction to Jigsaw
Hello and welcome
At Jigsaw Financial Planning we believe that great financial advice is central to building a more certain financial future for our clients.
As qualified, experienced financial advisers we are able to offer advice on a broad range of products and services, whether your are seeking investment advice, retirement planning, inheritance planning, mortgages, protection or simply reducing costs.
We research the whole of the market on your behalf, doing all the leg work for you and ensuring the advice given is the best for your individual circumstances.
Bernie Fountain and Glenda Edroff
Glenda Edroff
Glenda has enjoyed a successful career in Financial Services since entering the industry in 1996.
In 2011 Glenda gained a Certificate in Coach Mentoring and combines these coaching skills with high quality financial planning, tailoring them to your needs, be they mortgage, individual protection, business protection, pension or investment related and lending into retirement.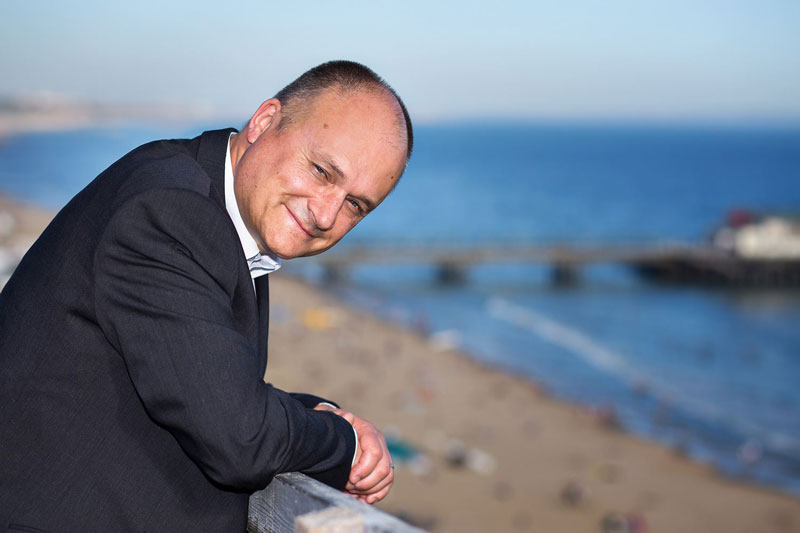 Bernie Fountain
Bernie joined a well-known local life company in 1988 and worked in an advisory role there until 2000, whilst also spending time helping fellow advisers keep up to date with regulatory requirements.
Since 2001 Bernie has been an Independent Financial Adviser helping local families and businesses with all areas of financial planning; he is pleased to have helped many clients achieve their goals over the years.
We are able to act on your behalf in advising you on investments and non-investment insurance contracts. 
Investments
Our investment advice service is impartial and we offer an Independent advice service. We will recommend investments based on a comprehensive and fair analysis of the market. We will place no restrictions on the Investment Markets we will consider before providing investment recommendations, unless you instruct us otherwise. We will however only make a recommendation when we know it is suitable for you.
Non-investment protection contracts
We offer non-investment protection products e.g. life cover, income protection and critical illness from a range of insurers. You should be aware that investments carry varying degrees of risk and as their underlying value can fall as well as rise you may not get back the full amount invested.
Integrity and professionalism
At Jigsaw Financial Planning we believe that professional financial advice can add significant value to individuals and to businesses; we are able to offer a comprehensive ongoing review service designed to create real value for our clients.
We will always act with the utmost degree of integrity and professionalism, and will be open and ethical in everything we do. We operate a transparent charging structure  and put your best interests at the heart of everything we do on your behalf.
Helping you prosper – our guarantee to you
we will be open, honest and transparent with you at all times
we will act with integrity in everything that we do (our reputation depends on it)
we believe in delivering on our promises, ensuring we will do what we say we will
we believe that you have every right to expect value for money, and that's what we will constantly strive to deliver.
Next steps
Please browse our pages for details of our full range of financial advice and products, then get in touch with us to arrange an initial planning meeting when we can discuss your personal requirements in detail.
We look forward to hearing from you.
"Glenda, you are worth your weight in gold! Thank you thank you thank you! We wouldn't have been able to do this without you!!! We nearly lost hope so are over the moon with the news! Finally some light at the end of this long tunnel!"
"We are now able to breathe again. Thank you so much for your work, we were most impressed with your efforts, great communication at all points, friendly patient advice tailored to our needs. Thank you."
"Glenda's financial services were recommended to my wife and I some years ago. Since then we have placed different investments following Glenda's advice and also felt comfortable with the manner in which she has conducted our affairs. It is vitally important in today's world to place your hard earned finances in the hands of someone you can trust, and therefore no better than someone who comes recommended by existing clients"
"Thanks to you and your excellent services, we are now the OWNERS of the house which we absolutely, thoroughly and entirely love! Thank you for your continuous help and guidance with mortgages, wills, life insurances, etc. The service you provide is not only of a highest standard but also exceptional, outstanding and first class! THANK YOU!"
"Thank you so much for organising our mortgage for us Bernie. You've been a pleasure to meet with and work with. Thanks for everything "
"Glenda is a financial wizard! I had a number of small pensions, all of which were dwindling away due to charges and lack of interest on my part! Other financial advisers had promised much and done nothing over the years. I met Glenda and she actually managed to put all my little pots of money into one plan that costs hardly anything in management fees, so it has been growing nicely ever since. I even managed to take a tax-free lump sum out of it! "
"Glenda in 4 words: Positive. Passionate. Productive and Professional.
Glenda has quite literally changed our lives. We hadn't really been able to arrange a mortgage, but thanks to her out-of-the-box thinking, and clear passion for wanting to help us, she not only helped us move into our new house, but made sure that we were entirely protected, should the worst ever happen to my wife or I. Her helping us onto the property ladder has transformed our lives, and allowed us to subsequently have two children – an amazing family home. I've since referred her to many of my friends who have equally glowing feedback about the way she conducts herself – she's quite simply AMAZING!"
Authorised and regulated by The Financial Conduct Authority (FCA)
Jigsaw Financial Planning Ltd is entered on the Financial Services Register register.fca.org.uk under reference 736855.
You can check this on the FCA's Register by visiting the FCA's website above, or you can contact the FCA by telephone on 0800 111 6768 (freephone) or 0300 500 8082 (Monday to Friday, 8am to 6pm and Saturday 9am to 1pm).
The FCA regulates the financial services industry in the UK and their address is 25 The North Colonnade, Canary Wharf, London, E14 5HS.
Jigsaw Financial Planning Limited
Jigsaw Financial Planning Limited is a Private Limited Company.
Registered in England and Wales. Company Number 9904914. Registered Office Address: 8 Groveley Road, Bournemouth, BH4 8HF, England.
Directors: Glenda Edroff and Bernie Fountain.
Regulatory jurisdiction
The guidance and/or advice contained within this website is subject to the UK regulatory regime, and is therefore targeted at consumers based in the UK.
Complaints
Should you wish to register a complaint, please write to or telephone either of our Directors:
Glenda Edroff  -

Tel. 07876 757170

Bernie Fountain -

Tel. 07771 686222

Correspondence address: 8 Groveley Road, Bournemouth, BH4 8HF.
A summary of our internal complaints handling procedures for the reasonable and prompt handling of complaints is available on request. If you cannot settle your complaint with us, you may be entitled to refer it to the Financial Ombudsman Service at www.financial-ombudsman.org.uk or by contacting them on 0800 023 4 567.